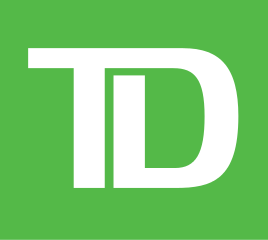 [rwp_box id="0″]
TD Canada Trust Personal Loan may be a beneficial option for those that need a personal loan or line of credit. Clients that secure either of these products will have the benefit of fixed low monthly payments. They may also choose between a fixed or variable interest rate. Typically, the monthly rates will be lower as the loan term grows longer. TD Canada offers some instrumental devices to help people estimate their monthly payments.
Unsecured Loans and Personal Loans
TD Canada Trust Personal Loan is useful for people that need a loan for a vehicle, vacation or other emergencies. Consumers desiring a TD Canada Trust Personal Loan may obtain a loan with fixed or variable interest rate. An explanation of both types of loans is provided below for the edification of the reader:
Variable Rate Loans. With variable interest rates, borrowers have more favourable terms when most of the payment is allocated towards principal rather than interest. Loans may be paid off faster when the interest rates are low. When and if the interest rates increase, then the remaining balance may be converted to a fixed rate loan. This helps clients manage their finances better.
Fixed Rate Loans. These loans protect clients against rising interest rates. Since the rates remain static throughout the duration of the loan, clients always know what their payment will be from month to month. With no surprises, clients can manage their budget.
Unsecured / Personal Lines of Credit offered by the Bank
TD Canada Trust Line of Credit will give clients access to funds that will pay for gas, groceries and clothing. Clients may even have access to new cars and electronics. The line of credit may give the client access to funds up to $50,000. A personal line of credit may offer competitive interest rates. Some clients also use a personal line of credit to implement renewable energy in the home.
Convenient Personal Lines of Credit. Clients may make cash withdrawals at TD Canada Trust banks. TD Canada Trust Access Cards are available for use at automated banking machines (ABMs) and merchants worldwide. Clients may also bank via telephone, Internet or via a cheque.
Transfer Balances. Balance of Account Transfer (BOAT) allows clients to transfer balances form high interest credit cards to a personal line of credit.
Clients Choose Their Monthly Payments. Clients may pay as little as three percent or $50. Clients may also pay the entire balance without any penalties for pre-payment. If the personal line of credit is secured by the equity in the home, clients will pay interest only.
Reapplying is Not Necessary. Once the line of credit is open, there is no need to reapply. Clients will have access to the full credit limit. When the amount is paid in full, then it becomes available for use again. For example, a client with a credit limit of $10,000 may use $2,000 to renovate a home. This will leave $8,000 of credit left until the $2,000 is paid off. When the $2,000 is paid in full, the client will have access to the full $10,000 again.
Flexible Payment and Access Options. Clients may receive access to personal lines of credit by phone, by Green Machine ABMs or online. Detailed monthly statements may be accessed from these resources as well. Balances may be transferred through via these methods as well. Monthly payments may be made via ABM, in a branch or online.
Creditor Insurance offers on Personal Loans and Lines of Credit
Line of Credit Critical Illness and Life Insurance. This type of insurance can help clients avoid debt or financial ruin, if critical illness strikes before they pay the remaining balance on the loan. Clients are only required to pay for the line of credit that they need. If there is no balance on the account, the client is not required to pay for critical illness insurance.
Loan Life and Disability Insurance. Life and disability insurance will cover loans up to $250,000. This type of insurance ensures that clients have flexible protection in the event that they become disabled. Clients may be paid up to $2,000 per month, if they are disabled and cannot work with Loan Disability Insurance. Clients will be covered up to five consecutive years.
TD Personal Loan Summary
TD Canada Trust personal loans and lines of credit are available for clients that want to have greater accessibility to funds for various items. Clients should inquire with the bank to determine their options given their current credit score and status.